(203) 221-0828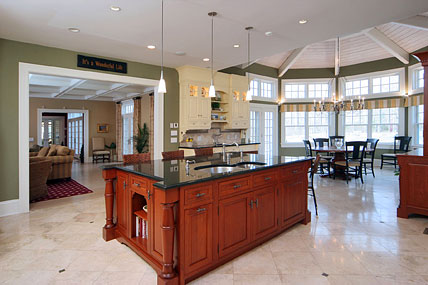 We give you what the buyer wants to see
Hi quality professional photos and listing displays that captivate buyers and result in successful listings and quicker closes
Professional quality photos are 3x more likely to sell a home
Buyers are 7x more likely to visit a home after seeing professional quality photos
We know your business
10+ yrs professional real estate photography and display experience
We're an accessible local company
When you need us we're there in person, not just a voice on the phone
Deeply committed to the success of, and extensively experienced in the local markets and communities
It's easy to do
One call gets you all the photos you need and finished presentations. We do the all the work.
And quick!
Turnaround in two working days or less
Maximum exposure, minimal cost
One Stop: everything from photos to listing display, and websites
Turnkey—we shoot, produce and integrate into your website for you
Unlike some other providers, all RealtyView services feature the imagery of professional photographers
See below how Realtyview.net beats its competitors ! Then call us at (203) 221-0828 or email info@realtyview.net to set up your first Realtyview Photo Session.
Features & Services Comparison Chart
You Photograph
Architectural
Photographer
Online Visual
Media Service
Realtyview.net
Pro Quality Photos
no
yes
no
always
Pro Quality Videos
no
n/a
possible—
depends on quality of photos used
always
Pro Quality Virtual Tours
no
n/a
possible—
depends on quality of photos used
always
20 or More Photos
possible
no
n/a
always with Realtyview showcase, not always with session
Free Enhancement
no
no
always—on every image
Listing Changes & Updates**
n/a
$50 charge (industry average) and 48 hour turnaround
no charge and usually same day
Photos Suitable for Print
no
yes
no
always—up to 8.5" x 11" and larger, standard
Media Distribution
no
no
possible
always
Tech Support
no
no
always—just call us
Local
no
yes
Turnkey
no
no
possible
yes
Admin Access
n/a
no
possible
always—if you choose
Rapid Turnaround
always
Effort Required
??
??
??
one phone call, one hour
**Photo changes may be longer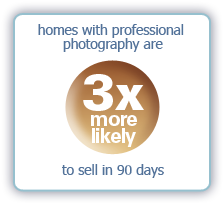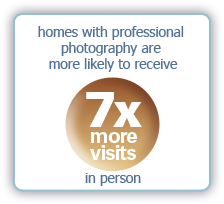 "Time and again I've been told, by buyers and sellers, that we have the best photography in our marketplace. There's no question that our Real Estate Photography helps to differentiate us in a very busy market."
~ Jeff Kelly,
Kelly Associates, Darien CT